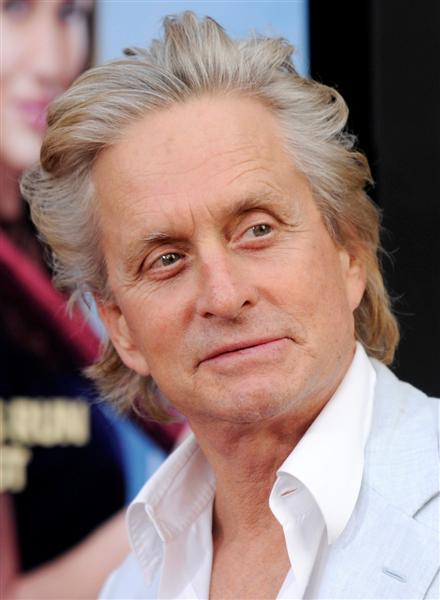 Michael Douglas has a throat tumor.
A spokesperson for Michael Douglas has confirmed that a tumor has been discovered in Douglas' throat and that eight weeks of radiation treatment and chemotherapy will follow. Doctors who are taking care of Michael Douglas report that they expect a full recovery from his treatment.
Michael Douglas is 65 years old an starred in the hit movie Wall Street.
In a statement released by Michael Douglas regarding the tumor in his throat and his treatment he said, "I am very optimistic!."