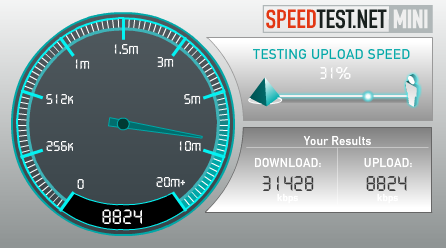 I sent out a call to anyone and everyone who has a 4G enabled phone to test their 4G download speed and post the results.  Actually, it was originally a call out to people with, what was then, the new HTC EVO 4G. But I guess people with just any 4G phone have been responding.
Jay posted results where he claims that his 4G phone clocked a 10.45Mbps down and 0.95Mbps up in Fort Worth, Texas – that is without a doubt the fastest 4G speed I've seen so far.
So how about you?
Do you have a 4G enabled smartphone? If so, point your mobile web browser to speedtest.net > get the app > then test your download and upload speed on your 4G smartphone.
Then come back here and post your results – or post them at our SMSEO Facebook Page.