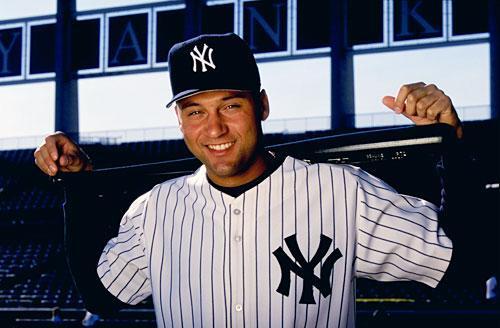 Derek Jeter will go in history as one of the all time great Yankees to ever have stepped on the Bronx baseball field. Although Jeter just finished his worst year in his 16 year career with the Yankees – hitting .270 with a .340 on-base percentage and .370 slugging percentage – rumors are that he will receive a 3 year offer worth $45 million from the Yankees to stay onboard.
Last year was Derek Jeter's final year in his 10 year, $189 million contract with the New York Yankees.
Something tells me we'll be seeing Jeter back at short stop for the next 3 years.
What do you think?
via ESPN