9308 Android (Google Android) Apps Hit The Market in March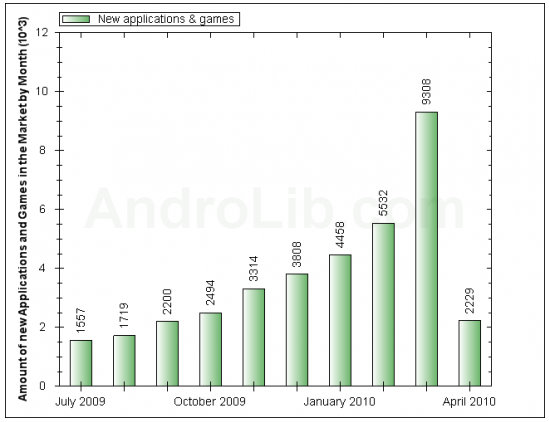 One measurement of growth in the mobile market can simply be the number of apps that are added to a particular platform.
If you look at the Google Android OS market space, then you won't have to dig very deep to see that Android is growing – and it's growing fast!
According to AndroLib, the Android Market experienced a growth spurt in March 2010 with 9,308 app additions compared to February's 5,532.
We're not even third of the way in April and the Android Market has already added 2,229 apps so far. The credit naturally goes to HTC's line up of high-end Android smartphones that are debuting worldwide on an ongoing basis, says CoolTechZone.com.
Android's influence is now reaching beyond just phones as well. Products from autos to TV's are starting to be operated by the Android OS.