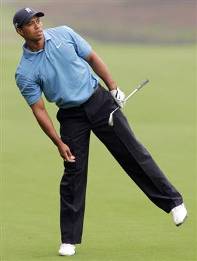 The Players Championship 2010 Power Rankings, Tiger Woods #10
Let's get ready for The Players Championship 2010!
The power rankings for this year's Players Championship might surprise some of as you look through the rankings and note some of the names that appear at the top – and also those that appear toward to the bottom.
I'm referring specifically to the top 10 power rankings for The Players Championship.
#1 Power Ranking –  Phil Mickelson
Phil Mickelson comes in at the #1 spot in the power rankings and rightly so. After winning in Augusta at the Masters, and then following up with a 2nd place finish at the Quail Hallow Championships, Phil Mickelson is the obviously choice for the #1 ranking position.
According to Jaxobserver.com, Phil Mickelson had this to say about The Players Championship:
I find that this tournament has built over the years a real credibility in the sense that the top players are coming to the top now here. The golf course is the same – we use the same course every year just like Augusta. So you see history being made and shots being played that you can look back on over the years," said Phil Mickelson, a four-time major champion and the 2007 Players winner.
#10 Power Ranking – Tiger Woods
And perhaps one of the more shocking ranking results is Tiger Woods coming in #10 in the power rankings. This also, in my opinion, is rightly deserved.
Tiger Woods finished 4th in Augusta at The Masters, and failed to meet the cut at Quail Hallow. So the #10 ranking for Tiger Woods, although it may be shocking for some of us and for him, seems to be appropriate.
What do you think?
Do you think Tiger Woods being ranked #10 for The Players Championship is appropriate?
If not, then where do you feel Tiger Woods should have been ranked?