Google TV Release Date, Google TV's Coming To Best Buy (Video)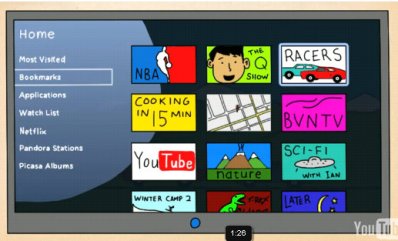 Ok, so after reading the news release from Google about Google TV, my first thought was this:
What in the world is Steve Ballmer, Bill Gates, and the rest of Microsoft thinking about Google TV and the major impact it will have on the entertainment industry.  All I could envision is Steve Ballmer throwing a chair across the room and smashing some co workers laptop – yes, violent I know… sorrry!
Google TV Release Date
According to the release date mentioned in the Google TV announcement, we can expect to see Google TV coming this fall. That's only about 4 – 6 months away from today. That gives developers a lot of time to start programing and developing all sorts of cool apps for Google TV.
Google TV's To Be Sold at Best Buy
Also within the Google TV announcement, Google stated that the Google TV's will be available at Best Buy. So Google has apparently partnered with Best Buy for the distribution of the Google TV's. Best Buy I'm sure is excited about bringing the Google TV's to their floors, and the Best Buy stock holders are more than happy about the news as well.
Google TV Powered by Android
And perhaps one of the most relevant aspects of Google TV is that it will run on the Google Android OS platform. This is proving that Android is so much more than just a mobile phone platform. Android is becoming integrated into TV's, cars, and just about any other device that has a screen on it.
Here's the official Google TV video: