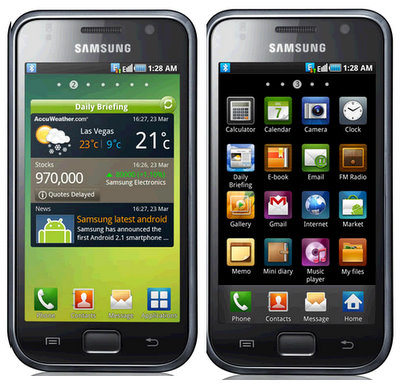 Sprint is about to add to its list of 4G enabled devices come around August 20th. Already, Sprint has rolled out the HTC EVO 4G, and they are aggressively expanding their metro area coverage of 4G data speed.
Sprint is expected to add the Samsung Epic 4G to their line around August 20th.
2 tweets confirming Epic 4G release date of mid / late August:
Android Police posted 2 tweets from @SamsungMobileUS reps that appear to be confirming a release date of the Epic 4G around the August 20th timeframe: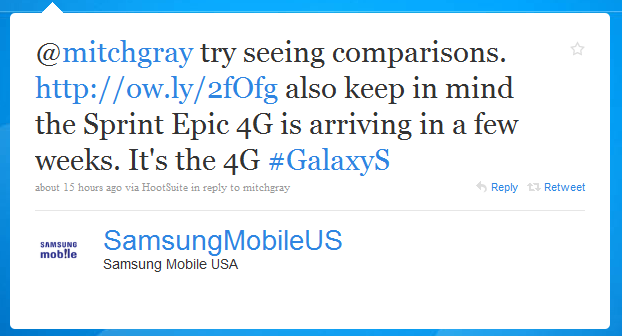 The tweet above occurred yesterday around 2:30pm stating the Sprint Epic 4G will be arriving in a few weeks.
and then this one: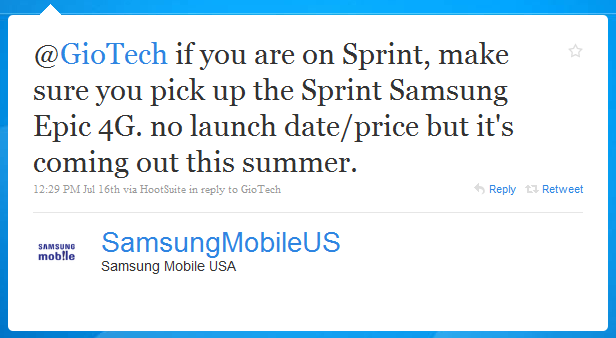 So looking at these two Twitter updates from @SamsungMobileUS and it seems safe to conclude that August 20th would be an appropriate release date for the Sprint Epic 4G.
Here's a video of the Samsung Epic 4G: