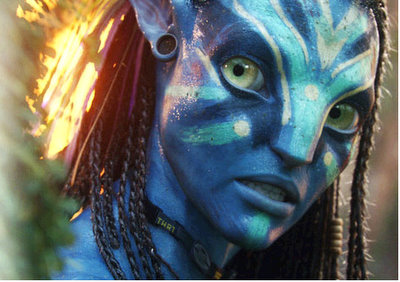 Samsung has come out strong with their lineup of Android powered mobile phones. The Samsung Vibrant on T-Mobile and the Samsung Captivate on AT&T are some of the best Android powered devices on the market.
T-Mobile is making an effort to "stand out" from the Android crowd by offering their Samsung Vibrant 4G with the movie Avatar fully loaded.
That's right folks – get the Samsung Vibrant 4G from T-Mobile and you will have the full length Avatar movie pre-loaded onto your phone.
Pretty cool huh?
In the hyper competitive market of mobile phones, carriers are having to find ways to distinguish themselves amongst the competition. Carriers are having to sell the exact same device, so typically carrier brand and reputation is the deciding factor.
But now that high end data phones from Android powered devices are coming to multiple carriers, the wireless providers are needing to be more creative on how to get attention from the consumers.