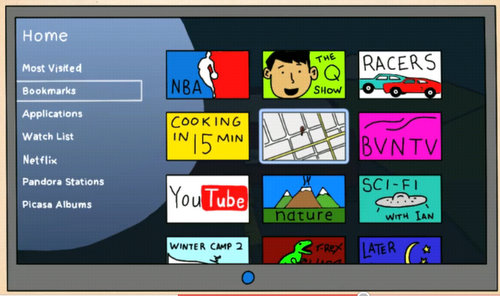 Samsung is now looking to Google's Android operating system to power a new lineup of web enabled TV's.
In Seoul, Korea, Yoon Boo Keun, Samsung's TV business executive, is quoted as saying that Samsung is currently "reviewing" the possibility of launching Android OS powered televisions.
Not making any commitment to solid dates or details, Yoon Boo Keun said "we will have to see."
This is not the first time we've heard Samsung TV's associated with Google Android. Back in April, the Korean Herald reported that a Samsung executive said the company might be developing a "Google TV" running Android.
Samsung is currently the top TV manufacturer in the United States with a 19.7 percent market share.
Other Google Android OS projects headed up by Samsung include the Galaxy S smartphones, the Samsung Fascinate, and the new Android based tablet called the Galaxy Tab.
via CNET, Bloomberg