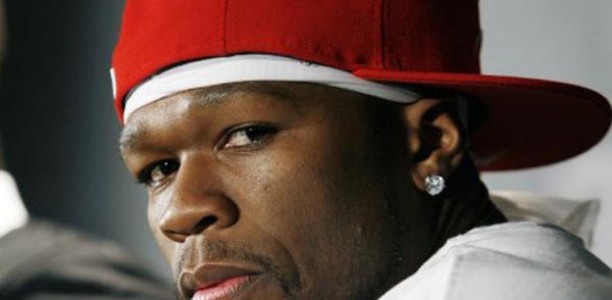 With wearable technology slated to become the top tech trend of 2014, rapper 50 Cent's timing is just right for the release of his heart-monitoring headphones. SMS Audio, the company founded by 50 Cent (also known as Curtis Jackson) has collaborated with the technology powerhouse Intel to produce the latest product in exercise technology.
The BioSport headphones utilize a biometric device built directly into the earbud. The sensors will detect heart rate and other vital stats which will be transferred as data to your smart phone. The biometric buds will function with existing apps that will be able to track other exercise milestones such as distance run and calories burned, depending on the features of the app. The makers of the device also pledge quality sound from the headphones in addition to its other capabilities.
In an official press release, the headphones are promoted as the one-device workout accessory, eliminating the need for cumbersome chest strap or wrist heart monitors. The headphones are powered by a built-in audio jack, also erasing the need for a device with an additional charger. True to SMS's pledge to combine function with style and technology, the earbuds are waterproof and sweat proof.
Michael Bell, corporate vice president and general manager of the New Devices Group at Intel discussed the partnership in the release saying: "With SMS Audio, we will bring smart headphones to market that eliminate the inconvenience of add-on devices with an integrated, one-device fitness accessory offering high-end style and premier sound quality for an exceptional fitness experience. This is a prime example of Intel driving innovation in wearable devices while being a forerunner in merging lifestyle and technology."
Merging technology with the exercise experience is something Intel and SMS audio believe will be valuable to everyone from those beginning a fitness routine to the advanced marathon runner.
With the announcement, 50 Cent is hoping to capitalize on the success of other premier headphone lines, most notably Dr. Dre's Beats brand which was valued at $1 billion in late 2013.
At the time of the press release no price was available. The BioSport headphones are expected to be on store shelves later this year.