Yesterday I wrote about how Facebook's new messaging service went live on my Facebook profile.
The new Facebook Messages allows you to have a fluid conversation with anyone via text message, chat, or email.
You're even given your own Facebook email address, for example mine is "d.roberthollad@facebook.com".
Facebook Messages now on the iPhone
One thing I didn't notice until this morning was that the new Facebook messaging platform is now available on the Facebook iPhone App.
Here's what I saw as soon as I opened my Facebook iPhone app this morning: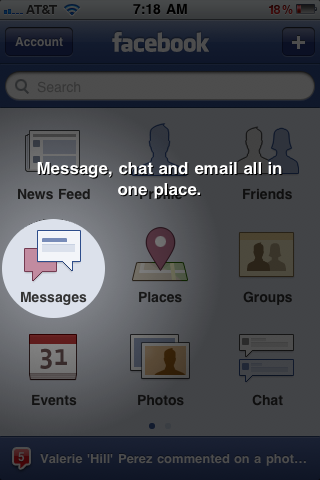 Have you noticed the same thing?
Is Facebook's new messaging platform available on your iPhone and on your main Facebook profile on your computer as well?